Disconnect to Reconnect
Posted on Tue May 16, 2023.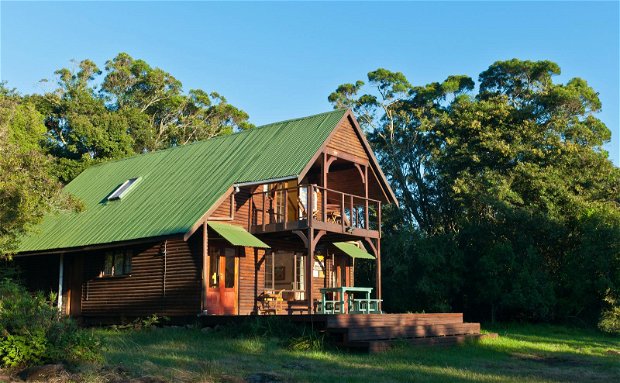 Where 5G ends and nature and quiet take over. We had the pleasure of visiting Rockwood Mountain Cabin and it was a truly visceral experience, it offers a space where you can retreat entirely from the demands and stresses of everyday life. A quintessential mountain hideaway at the edge of a forest clearing offers paradise for anyone wishing to disconnect, reconnect and spend time frolicking in the wonderland that is Karkloof Nature Reserve.
Only accessibly by 4X4, this mountain hideaway offers solitude in nature. We arrived on a Friday evening to a misty and eery looking wooden cabin, but best be known, don't judge a book by its cover, the newly furnished interior leaves little to be desired. The big chunky couches, high quality linen and heating in every room made us feel comfortable and at 'home'.
This cabin is entirely off the grid with no Wifi and very little signal. While this prospect felt extremely daunting at first, given our world runs on being connected, we embraced and welcomed being offline for a while. We spent the day exploring the well maintained trails on the mountains, playing cards, listening to music, cooking and just generally connecting through sharing stories and shared struggles. Having this sacred space to reconnect with each other without the distraction of our phones was incredibly refreshing, an opportunity we don't give ourselves often enough.
Refocusing on the cabin, the kitchen is well equipped, just remember to plan meals that don't require the use of a toaster or a microwave. Everything runs on gas. The water is always hot and works effectively, but it is best to shower/bath one at a time. There are three extremely comfortable bedrooms and two bathrooms. The master bedroom has a king bed with a balcony, perfect for your morning coffee or to read a book in the afternoon sun. 
All in all, we had a wonderful time and would highly recommend this stay. The staff were incredible, Sue the lodge manager and Jabu the housekeeping supervisor were extremely warm and kind to us. We can't wait to go back!