Our Top 10 Western Cape Winter Stays
Posted on Fri April 1, 2022.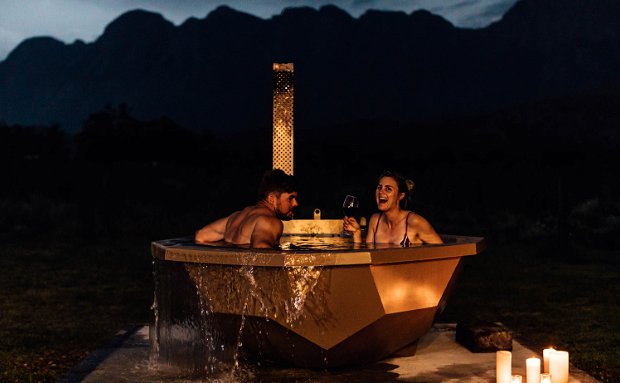 The weather is changing in the Western Cape, as much as we hate to admit it, this dreamy summer is slowly coming to an end! Luckily we are blessed with very mild winters that offer the perfect chance for a cozy getaway and boy are we spoilt for choice! Here we share our top 10 winter stays.
First of all, let us explain why these stays are particularly enticing for a winter getaway. We bet you will agree that having most of the following features are crucial in order to brave the chilly weather and leave the comfort of your own homes...
An indoor wood burning fireplace; must! There is something so comforting about watching those flames roar.
A comfy sitting or lounge area; if we are forced to be inside, we need somewhere comfortable to relax.
A wood fired hot tub; soaking in a steamy tub while the chilly air whisps around you, not bothered at all. 
A generous and well-equipped kitchen; cooking up something hearty is fun when it's cold outside. 
The views should be good, especially if you can't do all the outdoorsy things you want. 
A selection of board games or books is a nice way to keep busy and have some indoor entertainment.
In no particular order...